TripShock Travel Affiliate Marketing: It's Not Just for Travel Bloggers!
With the TripShock Affiliate Program, the possibilities are as diverse as the travelers we serve! While travel bloggers have long been associated with affiliate marketing, we've found that there are actually a wide range of individuals and businesses who can benefit from sharing and promoting exciting travel experiences.
From local experts and recent vacationers, to local businesses in thriving tourist destinations and many more, the TripShock affiliate program offers a platform for everyone to spread the joy of travel and earn money while they're at it. As we explore the many unique types of people and businesses that can become TripShock affiliates, don't be too surprised if you find yourself to be a great fit and want to sign up!
Table of Contents
---
TripShock Customers (Customer Advocates)
There's no better advocate for a product, service, or in this case, a vacation adventure than a satisfied customer, right? TripShock customers can become affiliates and share their personal experiences, leveraging their authenticity to influence friends, family and even their digital audience. Whether through testimonials on their own social media or by recommending TripShock in conversations, customer advocates can inspire others. Help travelers create their own memorable experiences and reap rewards as a customer advocate!
Restaurants and Local Businesses
Vacationers are not only hungry for delicious meals but also for memorable experiences. Imagine being a popular waterfront restaurant with views of the sparkling waters of Key West, where snorkeling tour boats are heading out to sea, and jet skis zip by. Now, ask yourself how many times per day your many guests might be excitedly admiring those activities and actively planning them on their phones as they wait for their table or meal.
As a TripShock affiliate, you could be enhancing your overall dining experience by providing your patrons with a convenient, trusted resource for booking those exact experiences and many more! All it takes is a scan of a QR code to purchase their desired excursions quickly, easily, and confidently, with a low price guarantee! All completed bookings will credit to your account, creating a no-hassle passive revenue stream where we handle the customer service and sales!
Local Guide and Coupon Sites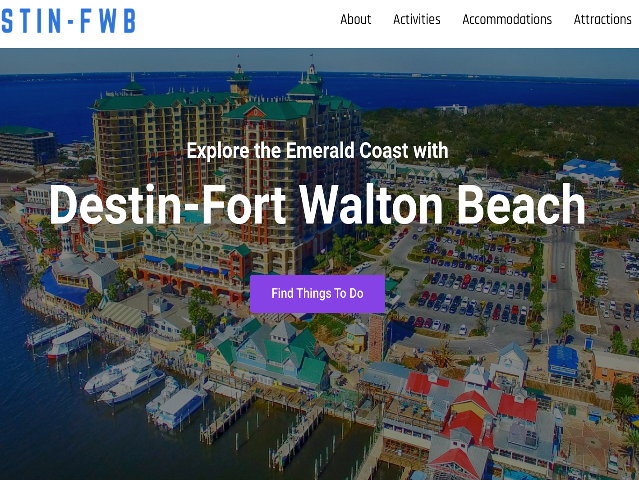 Local guide and coupon sites are hot spots for travelers in search of great deals on activities and excursions. Because who isn't looking to save a buck when it comes to planning a trip these days? With a TripShock affiliate partnership, local websites can create as many custom links as possible. These links can feature one tour, one type of attraction (i.e. parasailing), or the entire TripShock inventory of experiences.
Easily create curated lists of the best activities and attractions in the area, featuring the activities you know your users will love! With this, users will be provided a one-stop shop for the best prices on exciting experiences, and given access to a booking platform trusted by thousands upon thousands of satisfied travelers each year.
Property Managers, Vacation Rental Owners and Hotels
Property managers and vacation rental owners naturally have a vested interest in ensuring their guests have a fantastic time during their stay. But by becoming TripShock affiliates, hoteliers can really begin to see why the thinking about the guest experience beyond a place to sleep and shower is so crucial to their business.
An affiliate partnership may seem complicated, but it's really very simple! Some of the ways you can easily make passive income is by including custom affiliate links in the following…
Email marketing campaigns
Confirmation messages or reminders to guests
QR codes in-unit or in-room to promote the ease of booking activities with a quick scan
Thoughtfully linking any other digital content that is recommending the best things to do in the area
The more accommodation providers can enhance their guests' overall vacation experience outside of their walls, the more likely they are to increase guest satisfaction and loyalty!
Local Facebook Groups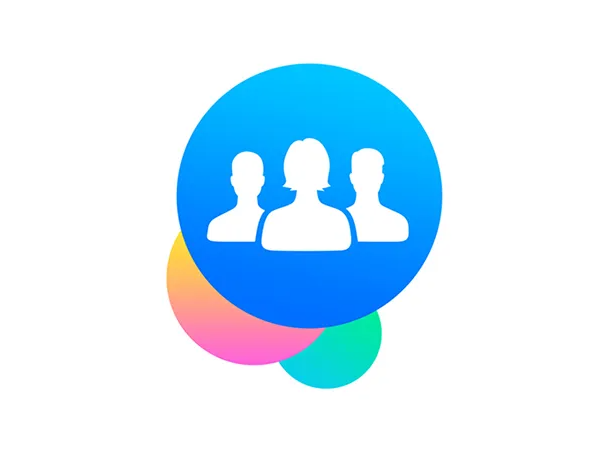 Facebook groups provide an amazing platform for community members to connect, share personal experiences, and receive genuine recommendations from seasoned locals or avid travelers.
Suppose you're perusing a Destin, Florida, Facebook group where another user is planning their upcoming trip. This user asks for suggestions on renting a pontoon boat to visit Crab Island, which is something you recently enjoyed. If you have a TripShock affiliate account, you can…
Respond to that traveler with your experience
Share a link directly to the pontoon boat rental you've personally purchased
Have an opportunity to earn a commission if any activity – not just that pontoon boat! – is booked after clicking your link!
Social Media Influencers
Social media influencers not only have a unique ability to captivate and inspire their followers, but an easy way to share the exact products or services they enjoy as well. Influencers can showcase travels, adventures, and recommendations through visually compelling posts and stories. This new and exciting form of storytelling helps create an opportunity to earn a commission! Whenever an influencer's audience seizes the wanderlust and books an adventure through the affiliate link, the booking is attributed to an affiliate account, awarding the influencer a commission!
Delivery and Rideshare Drivers
Delivery and rideshare drivers interact with tourists daily, often acting as impromptu guides. By working with TripShock, these drivers can provide passengers or their delivery patrons with an easily scannable QR code. The code encourages riders to discover the best tours and activities during their visit.
This mutually beneficial arrangement can create additional income streams for drivers and enhance the overall travel experience, especially for passengers who may be incredibly eager to reach their destination!
Travel Agents
Travel agents possess invaluable expertise and knowledge in curating memorable trips for their clients. With TripShock, travel agents can introduce their clients to a multitude of activities and attractions, ensuring their itineraries are packed with exciting experiences. Integrating TripShock links into a website or in blog posts, or even simply emailing a client a proposed itinerary list, allows for easy access to booking activities at their convenience.
Convention and Visitor Bureaus
Convention and visitor bureaus play a crucial role in promoting tourism in a destinations. By collaborating with TripShock, CVBs can leverage existing platforms to showcase a city's unique offerings. Instead of simply listing, say, the name and phone number of Bob's Fishing Charters, affiliate links can take a visitor directly to "Bob's" listings on TripShock.
Now, they're able to see other travelers' reviews and pictures of the experiences, as well as view all the other pertinent information. This will help make vacation planning even more seamless for the traveler, while potentially bringing extra passive income into the destination.
Travel Bloggers
Of course we couldn't leave travel bloggers, the OG of travel affiliates, off this list! Travel bloggers possess a deep passion for exploration and sharing their experiences with the world, and most utilize the lucrativeness of affiliate programs to fuel those nonstop adventures.
Of the many benefits of working with TripShock as an affiliate, one that stands out for this group is the ability to monetize niche tours and activities in smaller destinations that may not be listed with other big name OTAs. Your readers and the tour operator will thank you for having a direct link to the dolphin cruise in Orange Beach you enjoyed alongside the fantastic pictures and commentary, and of course you'll be thankful for the added income!
---
TripShock's affiliate program offers opportunities for people and businesses from all walks of life to share the love of travel and earn by connecting others with exciting experiences… and we bet there are even more potential affiliates than the ones we've talked about here!
If you or someone you know might be a good fit for the TripShock affiliate program, please get in touch with us directly at [email protected] or create your free account at affiliates.tripshock.com today. You can also find more information on us and how the program works here.